Luxembourg , Spain and Paris May 23, 2023 –
Amethis Europe Expansion invests in HB Aesthetics, a European player in the cosmetics market, in the context of a primary LBO alongside its chairman and founder Raphaël Chauchard-Rios
Amethis, a member of Edmond de Rothschild Private Equity partnership, through its European strategy to support SMEs in their internationalization, announces it has acquired a significant minority stake in HB Aesthetics ("HBA" or the "Company") alongside its President and Founder Raphaël Chauchard-Rios, with the support of Siparex Intermezzo, which provides unitranche financing and is invests alongside Amethis.
Founded in 2014 by Raphaël Chauchard-Rios, a French entrepreneur, HBA is a growth company that designs and distributes technical and high-end dermocosmetic products intended mainly for a professional clientele (dermatologists, clinics, beauty institutes and spas).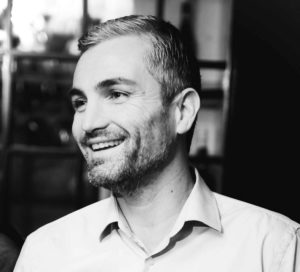 Raphael Chauchard-Rios, CEO and founder of HB Aesthetics
Based in Vilafant, in the heart of the Spanish cosmetic valley, and thanks to an internal R&D structure, its own production capacity and training center, the Company offers products through two brands :
Fusion Meso, a brand offering a complete range of sterile serums to be used with various devices (micro-needling, electroporation, micro-currents, ultrasound, etc.) sold exclusively to aesthetic professionals (dermatologists, doctors, beauticians) and skin care products based on active ingredients from aesthetic medicine sold by professionals, both online and in specialized networks.
Ekseption, a brand whose products are based on the properties of natural organic acids such as BHA, AHA, PHA and designed to restore the skin's natural pH and optimize its renewal. A complete line of professional peels and skin care products to be used before and after professional skin care, online and in pharmacies in some countries.
HBA's products are currently distributed in over 60 countries and exports account for more than 95% of sales, with the majority of which are made in Southeast Asia, the Middle East and Europe.
Under the leadership of Raphaël Chauchard-Rios and his team, HBA is entering a new phase of growth with the strategic and financial support of its shareholder Amethis, through Amethis Europe Expansion.
The Company intends to accelerate its development by diversifying its distribution channels, internationally and in particular in the fast growing-economies of Africa and the Middle East, while continuing its penetration of the Asian, European and North American markets, thanks to Amethis's support. In parallel, HBA is building a new industrial site of nearly 4,500m2, five times larger than the previous one, in order to absorb its future growth.
At the same time, HBA will launch an ambitious ESG policy based on a sharp reduction in the use of plastics for all its packaging, a solar-powered plant, and the creation of an Employee Shareholding Ownership Plan and an exemplary governance with the appointment of independent directors.
For Raphael Chauchard-Rios, President and founder of HBA: "HBA is entering a new stage of its development with Amethis to become an international reference in dermocosmetics. Driven by common convictions, I am happy that the Amethis teams are teaming up with us in this entrepreneurial adventure and accompanying us on our growth and internationalization journey as well as on professionalization of our ESG policy. Our new 4,500m2 factory, which will be operational in a few weeks, will enable us to meet the strong demand of our customers and the market, which are seduced by the quality of our products, my primary motivation as a formulation specialist.
Nicolas Manardo, and Romain Gauvrit, partners of Amethis add: "We were impressed by the quality and the dynamism of Raphaël Chauchard-Rios and his team with whom we share the same entrepreneurial values. We would like to thank him for his trust in partnering with us. Amethis is convinced that the strategic positioning of HBA, with a real R&D differentiation, will allow it to pursue its strategy of conquest and capture an important part of the expected market growth. This investment reflects one of the key axis of Amethis' investment strategy, which is to accompany, within the framework of primary operations, entrepreneurial stories with sustained organic growth internationally ".
HBAesthetics

Founder : Raphael chauchard
Financial advisor: Cambon Partners (G. Teboul, R. Scemama)
Legal advisor: MWE (D. Hund)
Amethis :

Team: Nicolas Manardo (Senior Partner), Romain Gauvrit (Partner), Badr Chkiriba (Manager), Anne-Laure Saadoun (Associate)
Legal advisor: CMS Francis Lefebvre (A. Hugot, A. Melchior, A. Saguez)
Financial, legal, tax, social and ESG due diligence: PwC (A. Thibésart, C. Foley)
Strategic due diligence: LEK (S. Hovsepian, D. Bishop, C. Morales-Garcia, P. Monteoliva Fernandez)
Siparex Intermezzo

Team: Philippe Dutheil (Partner), Damien Boca (Senior Associate), Margaux Lavaste (Associate)
Legal advisor: Winston & Strawn (M. Letayf, A. Roboam, A. Desroches
About Amethis
Founded by Luc Rigouzzo and Laurent Demey and a partner member of Edmond de Rothschild Private Equity, Amethis is an investment fund manager focused on the African continent, with assets under management close to USD 1 billion and more than 30 investments made to date. Amethis provides growth capital to promising mid-sized champions in a variety of sectors, offering growth support through its international network covering Europe and Africa. With six offices in Paris, Abidjan, Casablanca, Nairobi, Cairo (soon) and Luxembourg, the Amethis team comprises over 40 experienced professionals with strong regional and sector expertise.
About Edmond de Rothschild Private Equity
Edmond de Rothschild Private Equity is an independent player within the Edmond de Rothschild Group and manages over EUR 3.6 billion in assets under management. With an entrepreneurial approach to finance and supported by strong convictions, Edmond de Rothschild Private Equity builds and develops differentiating investment strategies that provide a sustainable response to environmental and social issues.
Founded in 1953, Edmond de Rothschild has approximately CHF 160 billion in assets, 2,500 employees and 30 offices worldwide.
About Siparex Intermezzo
Siparex Intermezzo 2 is the second generation mezzanine fund of the Siparex Group, an independent French private equity specialist in SMEs and SMIs (€3.2 billion in assets). Siparex Intermezzo is active in the SME and small ETI segment and is dedicated to buyouts and growth transactions. Siparex Intermezzo relies on the unique regional network of the Siparex Group and its first-rate network to support companies.