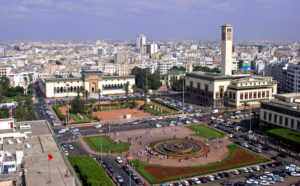 Amethis Investment Fund Manager S.A., the alternative investment fund manager dedicated to long-term responsible investing across the African continent, and Edmond de Rothschild Private Equity, are pleased to announce the final close of Amethis MENA Fund II S.C.A, SICAV-RAIF ("AMF II" or "the Fund") on target at EUR 120mn.  
AMF II is the second fund of the Amethis franchise focused on the MENA region, its fifth fund in total, and targets majority and minority investments ranging from EUR 5-15mn in fast-growing small-to-medium sized enterprises in Morocco, Egypt, Tunisia and Jordan. It succeeds AMF I, formerly known as CNAV II, a Maghreb SME fund that Amethis took over in 2018 and successfully turned around. 
AMF II is part of Amethis' sustainability strategy in key areas including climate, job quality and gender equality. The Fund has also qualified as a 2X Challenge investment and is thereby committed to supporting women's economic empowerment across its end markets. 
AMF II has benefited from the support of leading development finance institutions such as the European Investment Bank (EIB), Proparco/FISEA, the European Bank for Reconstruction and Development (EBRD), the International Finance Corporation (IFC), Bpifrance and British International Investment (BII). It has also gathered, with its partner the Edmond de Rothschild Group, a large range of qualified private investors, representing altogether more than 40% of total commitments. 
To date, AMF II has invested in two companies: Magriser, a leading distributor of micro-irrigation systems in Morocco, and Tarjama, the leading language technology & services firm in the MENA region with several other transactions at advanced stages and expected to close over the coming months. 
Co-Founders Luc Rigouzzo and Laurent Demey stated: "Our MENA strategy is one of the three pillars of Amethis' global sustainable investment strategy aimed at developing an ecosystem of long-term investors and entrepreneurs in Sub-Saharan Africa, North Africa and Europe. We are proud of the trust granted by our investors, especially in the current macroeconomic environment which is a testament to the quality of the Amethis MENA team, led by Wilfried Poyet, Adnane Zerhouni and Toufic Khoueiry, all three benefiting from field knowledge and experience in the region's main markets." 
Wilfried Poyet, Adnane Zerhouni and Toufic Khoueiry commented: "The MENA region is ripe with high-quality SMEs operating in and across its different markets. We are excited at the opportunity to continue to support such players in their commitment and exciting growth journeys. Partnering with the continent's talented entrepreneurs and contributing to the responsible and sustainable development of local businesses allows us to have a lasting impact on the region's economies." 
Johnny el Hachem, CEO of Edmond de Rothschild Private Equity, commented : " AMF II fully illustrates our approach to sustainable investment through concrete, long-term actions by supporting, for example, companies like Magriser with a business designed to solve environmental challenges. For us, sustainability is, more than ever, a priority in the face of a rapidly changing world." 
About Amethis  
Founded by Luc Rigouzzo and Laurent Demey and member of the Edmond de Rothschild private equity partnership, Amethis is an investment fund manager focused on the African continent, with assets under management close to USD 1 billion and more than 30 investments completed to date. Amethis brings growth capital to promising mid-cap champions in a diversity of sectors offering growth support through its international network spanning Europe and Africa. With five offices in Paris, Abidjan, Casablanca, Nairobi, and Luxembourg, the Amethis team comprises more than 40 experienced professionals with strong regional and sectoral expertise. www.amethis.com 
AMETHIS MENA FUND II S.C.A, SICAV-RAIF is an open-ended investment company with variable capital (SICAV) under Luxembourg law, in the form of a limited partnership with shares (SCA), and qualified as a reserved investment fund (RAIF). The Fund is closed to marketing and reserved for professional investors within the meaning of the MiFID Directive or investors who are able to invest a minimum amount in accordance with the regulations applicable in their country of marketing. The Fund presents risks of capital loss, risks related to the concentration of investments, liquidity risks, risks of default of the entities in which the Fund is invested. The AIFM of the Fund is AMETHIS INVESTMENT FUND MANAGER S.A., 4, rue Robert Stumper, 2557 Luxembourg, Grand Duchy of Luxembourg. 
About Edmond de Rothschild Private Equity 
Edmond de Rothschild Private Equity is an independent entity within Edmond de Rothschild with over 3.5 billion CHF of assets under management. Driven by an entrepreneurial approach to finance, supported by solid convictions, Edmond de Rothschild Private Equity builds and designs unique investment strategies to provide a sustainable response to environmental and social challenges.  
Founded in 1953, the Edmond de Rothschild Group had €178 billion in assets under management on 31 December 2021, 2,500 employees and 29 offices worldwide. www.edmond-de-rothschild.com